---
Glen C. Campbell, PA
ARCHITECTS - GCCA
ALL THE SERVICES YOU NEED UNDER ONE ROOF
---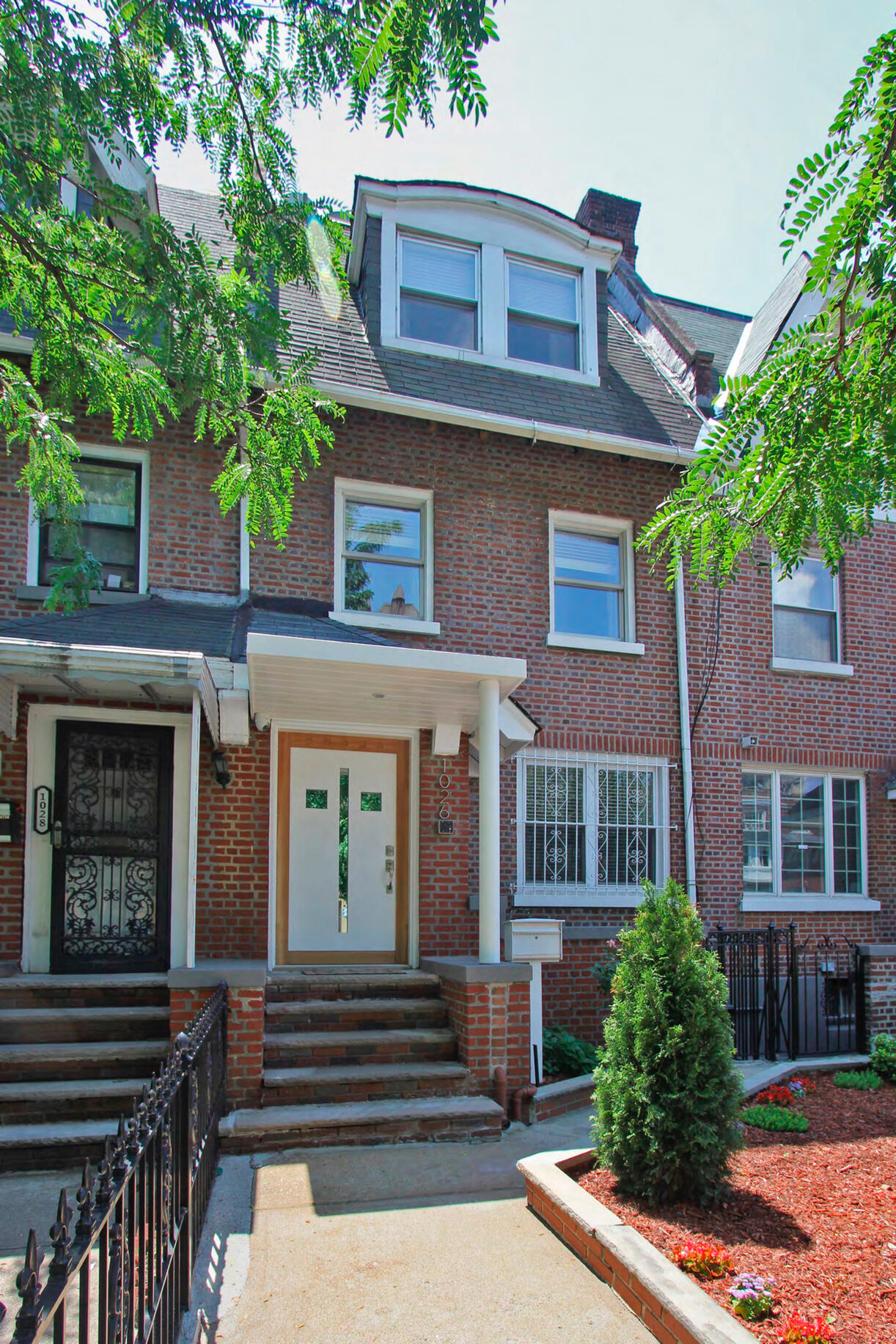 Glen C. Campbell, PA, Architects (GCCA) is a small, multi disciplinary firm established in 1991, with the flexibility and ability to provide design services on small projects as well as large complex projects, addressing a variety of building types and uses. The firm brings more than forty years of professional expertise to bear on the thinking, design and execution of all of its work. Whether it is a Residential, Commercial, Place of worship or an establishment to enhance community life, GCCA takes pride in making sure that the end result is all that it should be.GCCA is unique in its capability to deliver a combination of services under one roof. In addition to its Principals who have extensive experience in very complex building structures, their education allows the firm to master small intimate projects, covering even the most minute details of furniture and product design, decoration and furnishings. This type of comprehensive service is usually not found in one place. At GCCA, we not only help you navigate the labyrinth of design options but are also able to foresee and prevent potential complications. We will work tirelessly so you can achieve your desired results.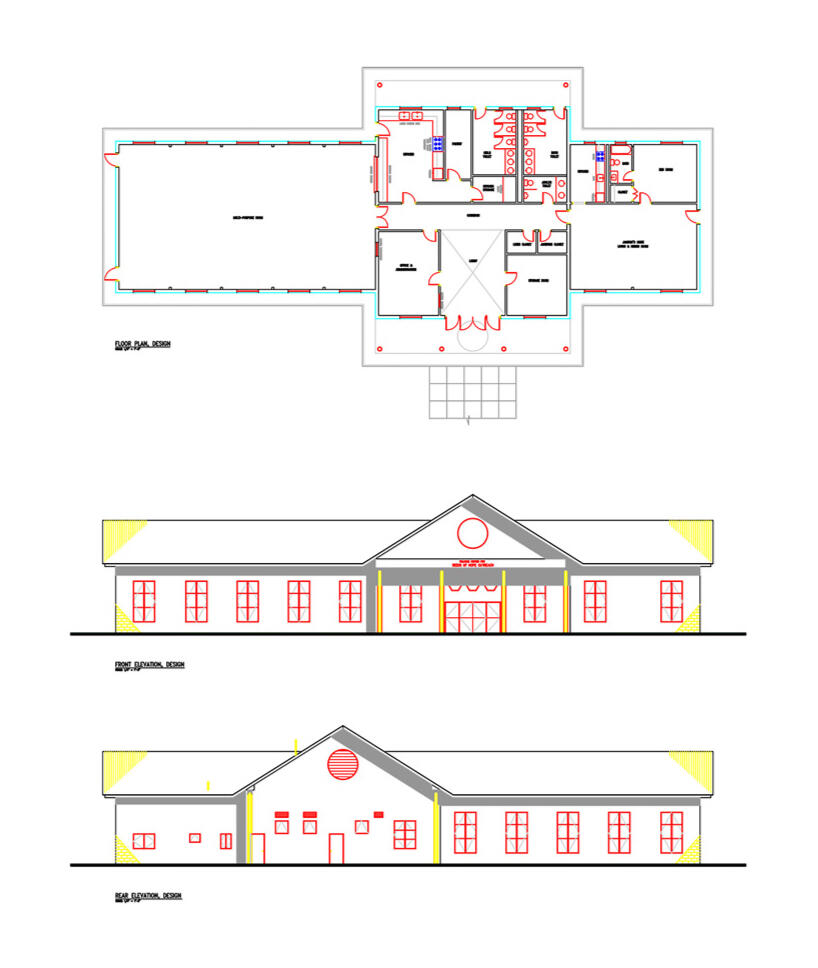 Most clients come to the architect with an idea of what they want; however, many times the full extent of their functional needs is not completely worked out. At GCCA, we attempt to first understand what a client desires, then sufficient time is spent with the them, working-out the functions of the building and the associated square footage for each space until the building's recipe comes into view, is clear and is well understood by all involved.GCCA brings together a professional team with expertise acquired from large scale projects in highly competitive and demanding environments. This architectural vocabulary is used on projects of every size and scope so that the best in thinking and designing can be provided. The customer's satisfaction is our motivation.
---
Architecture Services
Design/Build Services
GCCA provides services from concept to completion, working on any and all components. In order to assure the quality and integrity of the design work, we collaborate with Coy Builders Enterprise, for execution on the Construction of the project. Coy is a partner who brings extensive Construction Management expertise to the entire construction process with Sub-Contractors who specialize in fine quality Mill Work and other areas of expertise. By this collaborative process we desire to execute the design as it is intended; at the agreed-cost without compromise in quality, function or beauty.
---
Project Inception
With any project, it's hard to think of a more important step than the planning phases. It's during this crucial period that a project starts to take form, where the budget is solidified and you can start to see your vision unfolding in front of you.
---
Schematic Design
When working with an architect, the first step is to meet with them and discuss your vision for the project. With Glen C Campbell PA, this step involves an exploration of your goals and needs for the building, two essential factors in determining how to satisfy the functional objectives of the project and set a platform for the graphic representation of the design.
---
Design Development
As the architectural process continues to move forward, our team will start developing concise designs for your project. It is during this phase that your vision will truly start to come to life, as we produce more detailed renderings of the building.
Glen C Campbell PA interior design specialists provide a complete range of commercial and residential interior design services that encompass every detail! From space planning and furniture selection to color coordination and art and accessories. Regardless of the scope of the project, the same attention to detail is given so that the expertise and inspiration you seek will be realized in an environment that will be appealing and enjoyable. You come to us with a vision of how your environment must feelwhen the job is done. We come to you with an open mind to captureyour vision and professionally articulate it in your environment so thatyou will be truly satisfied when the job is done.Glen C Campbell PA offers complete corporate office and commercial design services that focus on enhancing the image and appeal of your Brooklyn business for clients and employees alike. Our experienced team of design experts can bring some fresh originality to an existing commercial interior, or completely transform your business enterprise through a creative design plan that focusses on enhancing your brand image and improving overall productivity and profits.There are a number of things in design that contribute to a more industrious and profitable workspace. From color schemes to seating arrangements and interior decoration styles; depending on your industry we can help to create a more effective and work friendly environment. Our team of professional designers will work with you and together we will come up with a décor theme that best represents your company. From professional, sleek and modern, to cutting edge, innovative and luxurious, Glen C Campbell PA will find the design best suited to your needs.
---
Interior Design Services
Business
Stylish and practical space planning for your business is what Glen C Campbell PA is all about. Our design team creates accurate scale representations for the interiors of new constructions, renovations, or the redesign of any commercial space. Whether your requirements include complete site plans, only the finishes, elevations, ceiling plans, or electrical and lighting designs, Glen C Campbell PA customizes their design services according to your requirements and budget. Add inspiration to the design ideas you have already imagined with scaled 3D renderings that allow you to see the results before a project starts.
---
Residential
Glen C Campbell PA interior design specialists provide a complete range of residential interior design services that encompass every detail! From space planning and furniture selection to color coordination and art and accessories. Whether you want to change only one single room in your home or have decided to completely transform the entire residence, our designers can help. Glen C Campbell PA provides the expertise and inspiration you are looking for and will make your living space all it can be.Start creating your wish list now by discussing your ideas during a consultation with one of our experts. They will put together a comprehensive and detailed plan for each room and bring it together in a personalized and functional interior design plan that reflects your lifestyle and contribute to your well-being.
---
Furniture Design
At GCCA, we take every aspect of finishing a space into consideration. Where selection of furniture is required, we have the expertise and experience to guide a client in the right direction. When new innovative custom designs are required, we are fully capable of providing that design service. A large variety of materials and options are brought to the table in order to ensure that the space is well fitted, functional and in harmony with the theme and taste of the design and client's desires.This type of Furniture Design service has been utilized in the past on very large commercial projects and on very small intimate residential projects. We bring a sophisticated legacy of design understanding to bear on furniture, furnishings and decorations so you are able to benefit from it. Regardless of style or personal taste, give us a call to assist with your new building or renovated spaces.
Construction Administration

Construction Administration Services
Construction Documents
Once the schematic designs have been fully developed and the client is satisfied with how things are progressing, Glen C. Campbell, PA moves onto the next phase, which is Design Development (DD).  This is where the schematic design is fleshed-out and the various Building Systems and Material Selections come into play.  Once the client approves of the DD, GCCA begins preparing Construction Documents.  The Construction Documents (CD) AKA Working Drawings is the DNA from which the building is constructed.  As a point of emphasis, a significant amount of time and effort is put into CD to insure that everything needed in the building is in the Drawing Set.  This extensive exercise avoids construction changes on the site and limits the need for additional money to be spent on the project.  These steps guarantees the smooth running of Construction Administration.
---
Project Management
No matter what size the building is a construction project is a significant undertaking. There are numerous items that require a watchful eye. Keeping track of every detail can be very overwhelming, but with an experienced project manager you can be confident that nothing will slip past unnoticed.
Once hired to provide architectural design service, Glen C. Campbell PA designates a principal in the firm to manage the project. This person is responsible for guiding the design process in- house and communication with the client. This process begins with the initiation of the design and continues until the project is constructed and turned over to the client. All administrative functions relating to design, communication, correspondence, bidding, negotiation and construction oversight is managed by this principal. We at GCCA do not prepare design documents and just turn them over to the owner and a contractor. We stay in the process to protect the integrity of the process and the interest of our clients.
THE WILLIAMS RESIDENCE
The Williams Family
St. Johns Place, Brooklyn, New York
The exercise started as a renovation of the Third Floor and eventually extended throughout the entire structure. Recently placed on the Historic Landmark record of the City of New York, the Campbell-invented front entry Door and Canopy was installed in time to be grandfathered into the Landmarks regime, but is seen as an appropriate resolution to protecting the aesthetic and functional elements of the entrance to this building. As part of the experiment in design philosophy and architectural thinking, several elements in the Bedrooms, Baths, Kitchen and other parts of the house have been treated with creative elements taken from the Glen C. Campbell, PA design vocabulary. The building is Three Floors plus a Cellar, a total of about 3,100 Square Feet and the entire Mechanical and Electrical Systems were redesigned and installed in collaboration with the renovation work. New Kitchens, Baths and of special importance are the design of Wall Units and other Furniture in the Bedrooms. Fire Place mantle design, Fixture design, Drape design and selection along with original Art Work displays complete the Aesthetic statement. Coordination between the new and old was of particular interest and importance.
Photographs by Abe Jasinowski, Vanessa Blake
Construction by Coy Builders Enterprise.
PATRICK D. WALKER MEMORIAL FAMILY LIFE & COMMUNITY CENTER
East 222 Street, Bronx, New York
Designed for the St. Luke's Episcopal Church, it is a 32,000 square foot contemporary, multipurpose structure which blends harmoniously into a residential community. The building features a Great Hall which will accommodate athletic events and dining uses, a Day Care Center with unique roof top play area, Library and Administrative Offices. Design responsibilities included a comprehensive exterior and interior design, taking into consideration design of all related furniture and fixtures. The current construction estimate is around $ 9.5 Million. Construction is to be scheduled.
Rendering by Luis Blanc
MOUNT OLIVET SEVENTH-DAY ADVENTIST CHURCH
Chelton Avenue, Camden New Jersey
This 10,400 Square foot renovation provided an opportunity to recreate a contemporary image for the existing Sanctuary and also to expand its capacity. It allowed for reorganization of the associated administrative functions around the sanctuary. New Audio/Visual control room was added along with an expansion of Community Services and Administrative Offices. Of important consideration was the redesign of the Altar. Special emphasis was given to the religious vocabulary, taking into study the Seventh-Day Adventists theology. The lit cross, golden crown and Ten Commandments all come together in symbolic form to create this aesthetic statement. Mechanical and Electrical Systems upgrade were required along with furniture design and selection of all materials and colors for the entire interior of the facility. The result is good functional architecture which does not break the bank.
Rendering by Simple Twig Architecture, Nicholas Buccalo
CHURCH BUILDING
Queens, New York
This 13,000 square foot expansion provides a 100% extended Sanctuary, additional Administrative Offices, Class rooms for religious study and space for Community Outreach programs. The project called for redesign of the entire facility, comprehensive landscaping including expanded parking and interior design along with furniture selection.  These improvements add greatly to the aesthetic appeal of the chapel and enhancement of the neighborhood.  Project design completed but not taken to construction. Executed by Glen C. Campbell, PA.
Perspective by Louis Blanc
THE SOHO
WELCOME CENTER
Saving Orphans through Healthcare and Outreach (SOHO)
Mhlosheni,
Swaziland, Africa
To a request from Cynthia J. Prime, the CEO and co-founder of SOHO, the response was a discussion about the needs of the community and the available funds needed to get it done. The design team at GCC immediately brain stormed the request and came-up with a design concept which resulted in this building of 6,000 Square Feet of space on a single level. It includes a Common Community entry space, a Residential quarter for the care-taker and a large Multi-purpose room which would facilitate a variety of functions. The masonry walls were covered with a metal roof, defining the major blocks of the building's functions.
Rendering by Simple Twig Architecture, Nicholas Buccalo
SINGLE FAMILY RESIDENCE
Lake Placid, Florida
The site is located approximately north of Ft. Lauderdale, in Highland County as one of several five. to six-acre lots, divided by a developer from what was previously a citrus grove. We were to design a residence with three bedrooms for family and guests and a master bedroom suite for the permanent residents. A clear division between visiting family and owner was needed so we created two bedroom wings. After some preliminary schematic studies and client direction, we agreed on a classical procession from the front entry with Living Room, Dining Room, Family Room and Kitchen on either side of a central corridor. This allowed us to serve the habitable spaces with light and ventilation from the sides of the building's skin. The intersection between the Living block and the Bedroom block allowed us to connect the house with a Rotunda that hovers around the Kitchen and Family Room; where most of the social gathering will take place. We decided to puncture the ceiling of that intersection and bring north-east light above these spaces into the interior of the building with a slanted pitched roof running from east to west.The building encloses approximately 3,800 square feet with every detail inside and out taken into consideration.
THE ST. HILL RESIDENCE
Marie St. Hill (Pending Construction)
Emerson Avenue, Bronx, New York
This Three-Floor, 4,000 Square Feet residential project came to us at an interesting time in our professional and philosophical development. The client requested a single-family building that would serve herself and her two children. Because of Zoning, demolition of the existing old building for replacement with a similar sized building was required. In addition to designing a modern-contemporary building with personal considerations, the challenge was to address the fact that the adjoining neighbor's house was abutting the St. Hill building at the side property line.
---
T.J.B. APARTMENT
T.J.B. Realty (Design Development)
Bronx, New York
The T.J.B. Corporation commissioned Campbell to design a Residential Apartment Building on a Site it owned in this working-class section of the Bronx, NY. There was no specific aesthetic mandate but the facility had to house One-Family and Two-Family Units to the maximum zoning possible. After a thorough Zoning Analysis, GCCA presented a solution to the executives of the corporation by taking advantage of the Quality Housing regime New York City allows in its resolution. A total of more than 25,000 square feet of space was taken and turned into good quality housing while maintaining the scale of the street and neighborhood in addition to addressing the mandate of the client.
---
THE CASTRO RESIDENCE
The Castro Family
Orchard Street, Spring Valley, New York
The objective was to expand a small Two- Bedroom Cape Cod styled house into a larger One-family structure. Using the dynamics of the lot and taking into consideration the scale of the community, GCCA began by trying to blend the traditional architectural style with new and contemporary thinking. Additional Bedrooms, Baths, Dining Room and a Kitchen expansion resulted, a total of about 1,800 square feet. The project was designed and construction-managed by Campbell.
Glen C. Campbell
Glen became inspired to pursue architecture at an early age while studying the work of the classical masters during his early life in Trinidad. The images fascinated him and sparked a desire to create architectural art for life. After graduating from The School of Architecture and Environmental Studies, The City College, New York with a degree in Architecture, Glen worked with Copeland Novak and Israel, and subsequently with Tucci Segrete & Rosen. With each move, he honed his skills. After a two-year stint with Hambrecht Terrell, he was employed by Fitzpatrick Design Group, where he executed projects as an executive for small, mid-range and large Department Stores. Projects over the years included designs for prestigious names such as Tiffany, Saks Fifth Avenue, Bergdorf Goodman, Bonwit Teller, Barneys, Bloomingdale's and many others. It is on these projects that he acquired skills which now influence the level of satisfaction that clients get from his work today.Whether designing churches, community centers, schools, residential structures or small intimate spaces, his attention to detail ensures that clients are fully satisfied. As an Adjunct Professor, he taught at New York City Technical College and intends to continue giving back his knowledge to new talent as he proceeds on his own personal growth path. Glen is registered in the States of New York, New Jersey, Florida and Maryland. He , holds National Council Registration and is a member of the American Society of Composers, Authors and Publishers.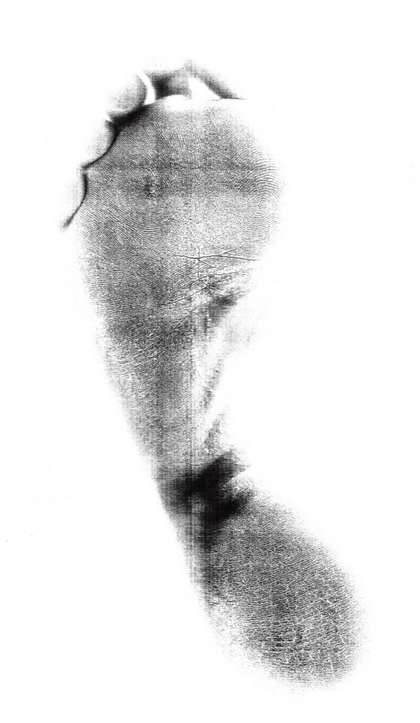 Human Seal
As the philosophical basis of his approach to Architectural Design,
Frank Gehry went back so far that he decided to select the fish.  Following Gehry's lead, I however decided to begin at humans.
"For Humans by Humans"
Our journey therefore continues and we thank him for his enormous contribution, stylistically and technologically. Everything is now possible.
---
Winston L. Williams
Winston, who hails from the island of Jamaica, was first engaged in the United States at the office of Le Gendre-Johnson, Architects. While there, he attended The School of Architecture and Environmental Studies, The City College, New York from which he earned a degree in Architecture.He was recruited by Environetics Architects, PC, where he served for four years and then moved into the office of John Burgee Architects where he worked with Philip Johnson of the Johnson & Burgee team for eight years. He had a reputation for laying-out the entire building on Sketch Paper, taking into consideration every detail to a level of substantial completion before starting to draft Construction Documents of the facility. His skills were surprising considering his roots in a small Caribbean island.Winston became a specialist in Multi-Story Curtain Wall Design and worked on projects at Johnson and Burgee such as the IBM Tower and One Ninety One Peachtree Tower, each building more than Fifty Stories in height. After Johnson and Burgee, he also worked for Kohn Pedersen Fox Associates, PC. Upon leaving KPF, he then served at Lawless and Mangione, Architects & Engineers, LLP, Yonkers, NY., specializing in restoration and repair on a variety of building-types.After doing contract work for GCCA for several years, Winston finally became a principal at the firm, using his strong technical skills and keen understanding of the nuances of fine design enabling clients to benefit from the company's best efforts.
---
Orville Hayles
Orville is a graduate of The School of Architecture and Environmental Studies at The City College, New York. He first worked at Harry Soled, Architects where he was involved in various aspects of Design Planning, including Zoning Analysis, Code Investigation. He worked on a variety of buildings with emphasis on Residential use. With the passing of time he became an expert in the legal documentation of buildings and continues to be deeply involved at the start of every project in analysis and decisions as to what is legally possible. After leaving Soled Architects he joined Bricolage Designs, Architects/Planners where a significant proportion of his work included Condominium and Co-operative Development.
Over the years, Orville's contribution to the projects at GCCA has always been significant from the initial discussions, to shaping the design philosophy, to actual production and execution of the plan. A valuable contributor to GCCA, he is registered in the State of New York and has National Certification.
---
Eslpeth Knox
Elspeth Knox has traveled extensively internationally and brings a wide range of skills to the firm. Experienced in fine art and with a firm knowledge of cultures from several continents, she brings fresh ideas to every project.At Sotheby's, New York, she worked as a Departmental Assistant in the Decorative Arts department, then on to Tucci Segrete & Rosen, Architects, Macy's Corporation, NY, Brennan Beer Gorman Monk, NY, Rosenblum Harb Architects, NY, as an Interior Designer. The projects range from small to large commercial spaces for clients such as Macy's, Bloomingdale's, Bergdorf Goodman, Saks Fifth Avenue, Caesar's Palace and Hilton Hotel.It was at Fitzpatrick Design Group, New York that Glen Campbell, and Elspeth worked on several projects together, with Elspeth serving as the Senior Colorist and Materials Designer for projects that included clients such as Bonwit Teller, and Bloomingdale's. In 2000, Elspeth opened M. Elspeth Knox Interior Design, New York, NY, collaborating with GCCA as its chief Color and Material Expert. She has since worked on several high-end projects including IDC on the Bund, Shanghai, China and Lotte Department Store, Beijing, China. Her work also includes projects for the Matloff Residence, the Molin Residence, and the Maoz Residence Columbia Medical Center, to name a few.Elspeth is an expert in Color and Materials, Graphics and Furniture. She is also a talented Artist, skilled in Jewelry Design which is one of her hobbies. She is a graduate of Parsons School of Design and the Fine Arts Department of New York University.
Marie's Home
By Glen Campbell, Principal
Photography by David Francis
According to New York City Building Code and Zoning Resolution, "Building Laws", any residential building with three or more Units is considered a Multiple-Dwelling Residential Facility. As a result, when this client called us upon the recommendation of a colleague and ask us to legalize the building for three families, we first had to determine if the structure could meet the criteria.  The fact that the building was located in Brooklyn in an R-5 Zone presented a challenge in satisfying Floor Area, Lot Coverage and Off-Street Parking, to name a few of the municipal considerations.  Of course, like we always do, a Preliminary Zoning Analysis was performed so that we could decide if the project is doable and if we should take-on the job.  The numbers added-up so we reached out to the client and scheduled a meeting after requesting pertinent information such as a Survey and a list of functional requirements AKA the Program.With most projects of this type, we had to know if the budget was compatible with the desired work in order to structure design functions and provide guidance to the client about possible construction cost. The work required minor adjustments to the two upper apartments and the conversion of an enclosed Garage and Recreation Room into habitable space.  As you may or may not know, habitable space as defined by the building code must have a certain percentage of light and ventilation, which affects sizes of windows, circulation and could impact points of access into the building.  These are some of the elements that usually affect construction cost so we used our knowledge of the systems to satisfy the municipal needs while keeping the client's considerations in mind.
Click on images to enlarge
As architects with a certain experience and exposure, we did not want to just provide rooms that meet the building code.  Instead we wanted to fulfill the building needs but with an end-result which would make the client feel satisfied and pleased at the conclusion of the financial investment.  Like most of the other residential buildings on the block that are attached or semi-attached, the site had a slope so the buildings were designed with a split-level arrangement.  Living and Dining Room with Kitchen on one level and Bedrooms a stair up.  The key to the challenge for us was the conversion of a Garage that was enclosed on the First Floor at Grade into Living Space. Kitchen and Dining space was needed along with a Handicap-Accessible Bathroom as is required by the building code because of the Three-Family conversion.After establishing the basic size limitations of the space, to avoid the cost of custom fixtures we spent extra time with the client at stores such as Home Depot, working on the selection of Kitchen Range, Refrigerator, Counter Top and standard Kitchen Cabinets.  Even though we did not want to go beyond the budget that was presented we injected a few small accents such as the selection of Tiles for the Kitchen Back-Splash and the Bathroom in order to give the space the aesthetic lift that was required.  Sometimes spending a few dollars more on a project could reap benefits to the project that increases investment and value so we encouraged that effort of this client.   Assistance on the selection of Paint Colors with the personal touch of the client taking care of decoration finished-off the space to her satisfaction.  Architecture is much more than preparing Floor Plans for the approval of the Department of Buildings and for Construction Permits.  This exercise is an example of fundamental architectural thinking and collaboration with a client who understood the value of the exercise.  We believe that the money was well-spent even though it was a sacrifice.  From our point of view the value of the property has been increased significantly because of the multiple-family status and the work that was performed.  Client's satisfaction is what matters to us.
---
We'd love to hear from you! Please reach out at your convenience so we can discuss your project.